Flag Banners
20 High-Definition TVs on the columns lining the center of the West Hall, the highest-traffic section of the show. Advertise your booth with a 32in vertical TV advertisement. TV Ads are limited to five exhibitors per TV so reserve your TV Ad early to ensure the best location for your ads.
TV Advertisements: $500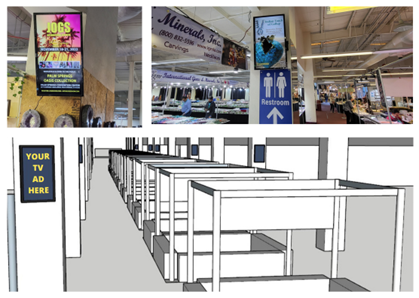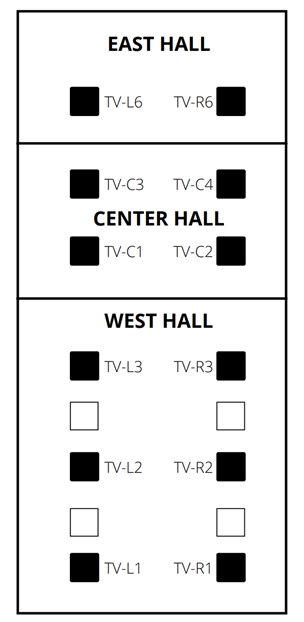 Column Banner Advertising
The front column banner is another popular advertising option. At 2 x 7 feet this banner fully covers one of the four sides of a column and is perfectly visible to the show attendees walking in or out of the building. Place your company's banner on the entrance column in the West Hall to catch every buyer's attention as they enter the Tucson Expo Center. Banner placement by ID will be reserved upon checkout.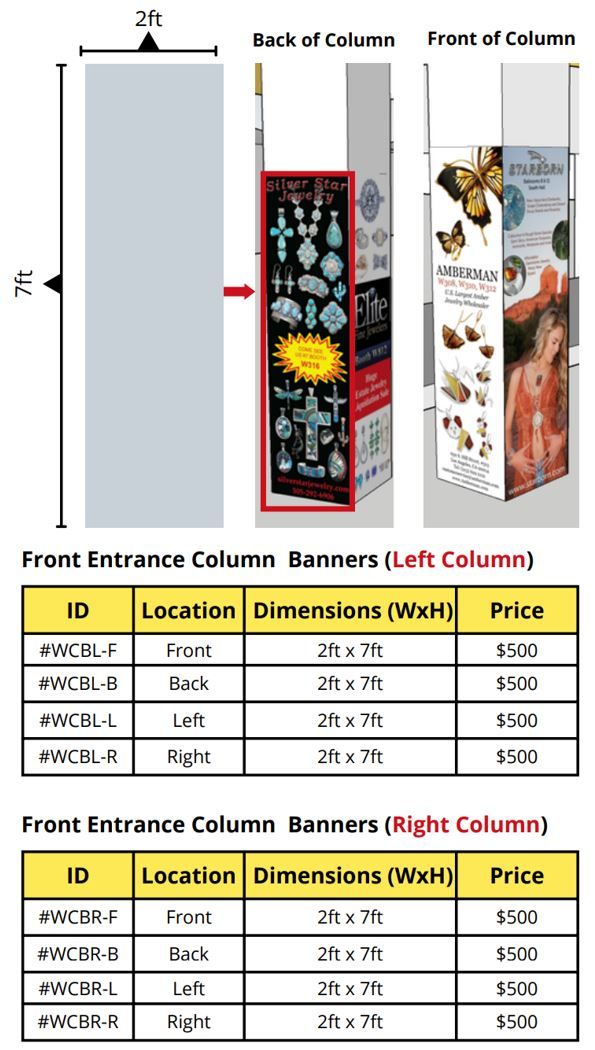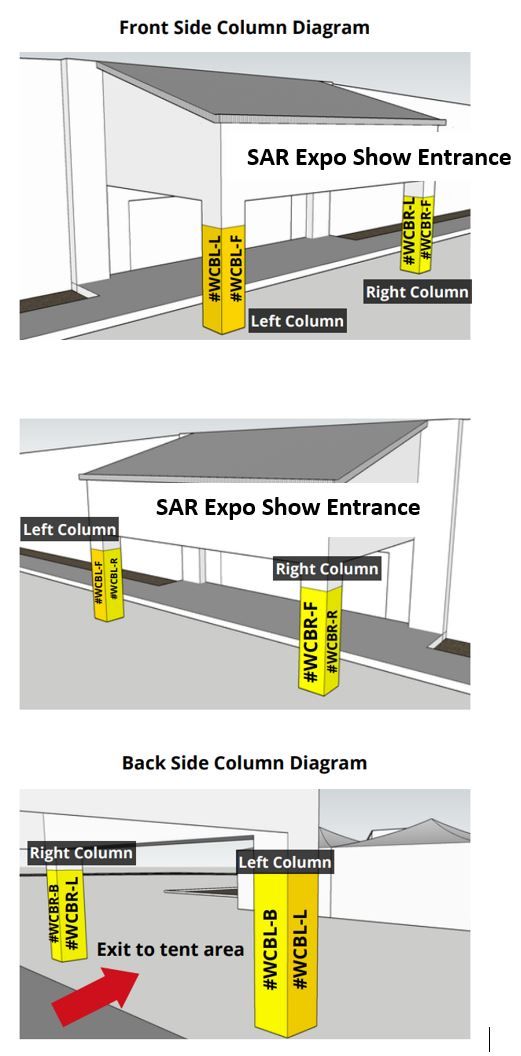 The Outdoor Wall Banner is the first thing that meets the eye of the show attendees entering the parking lot of the Tucson Expo Center. The outdoor banners come in a variety of customizable sizes. The most popular size among the JOGS exhibitors is 15 x 5 feet. This type of banner is placed on the exterior wall, right next to the main entrance. Banner placement by ID will be reserved upon checkout.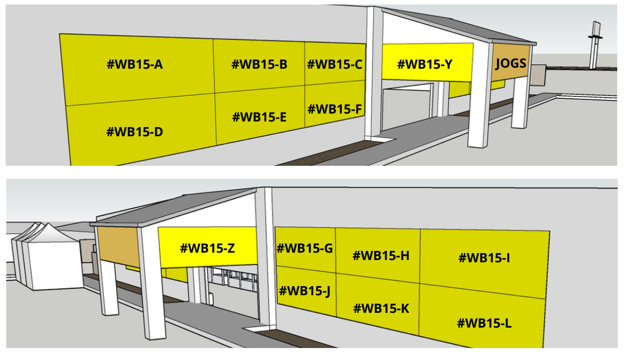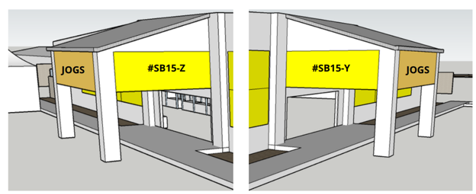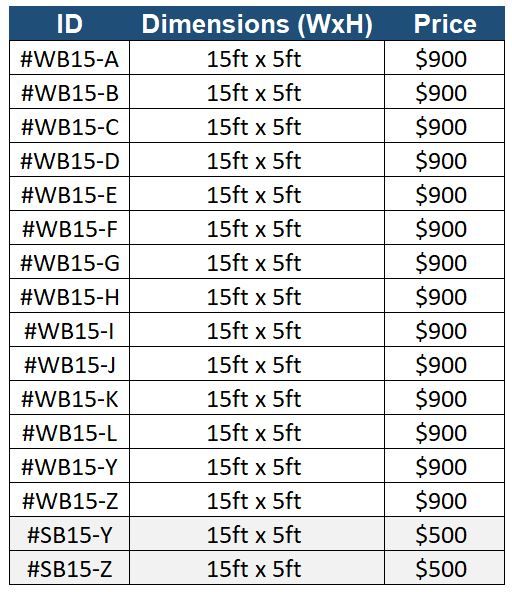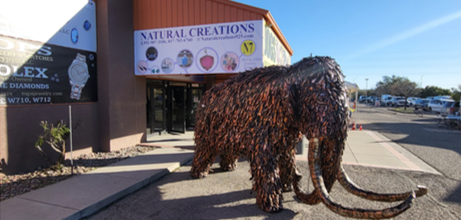 Main Show Directory Banner
Information Directory Large Banner Advertisements
Located at the registration areas of the West and South Halls, the Main Show Directory Banner features SAR Expo show amenities, a comprehensive floor plan, alphabetized directory of all participating vendors and their respective booth locations.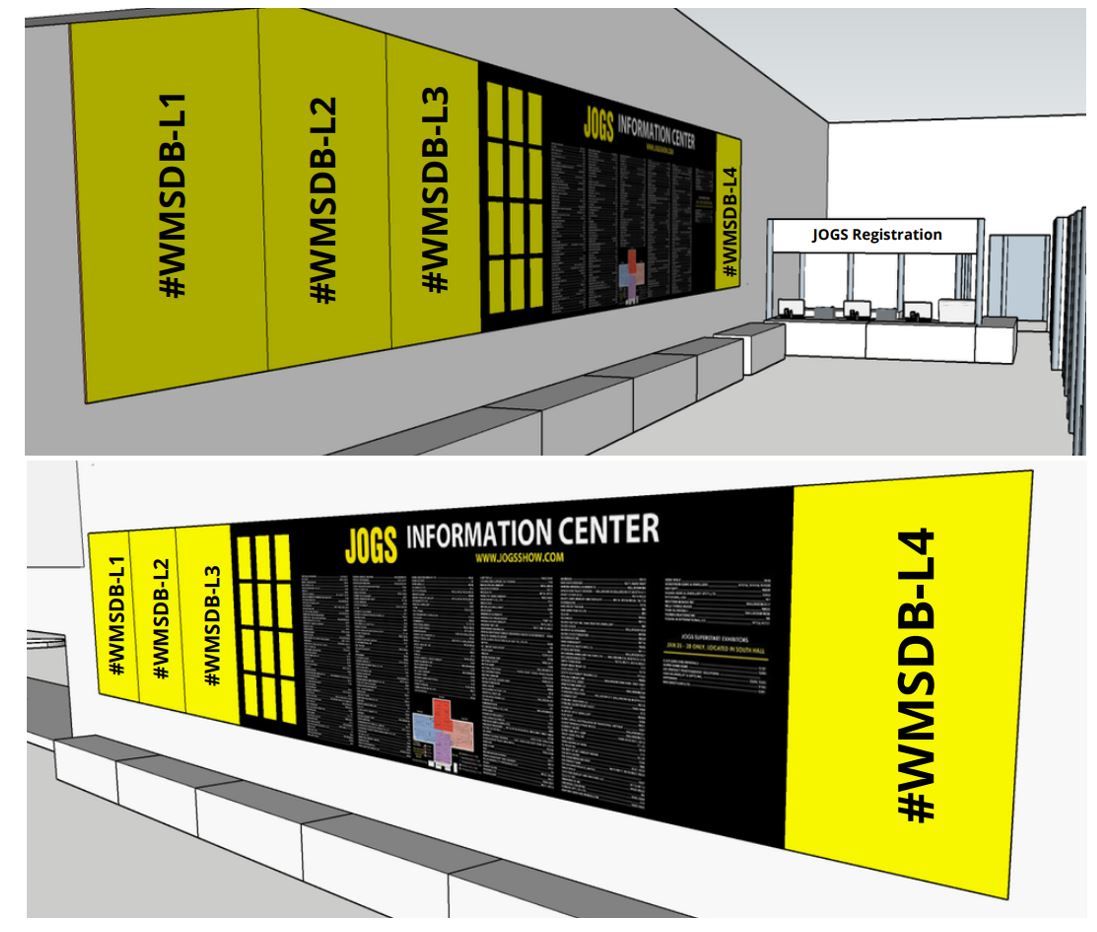 Search and Rescue International Exposition Advertising Terms and Conditions
By Advertising company being in receipt of this forwarded Ad Agreement-Invoice they agree to comply with all of the Search and Rescue International Expo Show terms and conditions outlined herein.
All accounts not paid within the agreed term period—unless Advertising company contacts SAR Expo, LLC. to make special arrangements—will receive a subsequent invoice with a 10% late fee included. If an Advertising company's payment has not been received within two weeks after a subsequent invoice has been sent, their account may be turned over to a collection service.
Advertising companies must adhere to all deadlines and accept that the consequences of missing deadlines may result in their ad not being placed or posted, and no refunds will be issued to the advertisers in this case.
If the Advertising company uses SAR Expo, LLC. to design their ad they will be provided with proof of their completed ad before their ad goes to press or is posted online. Further, if an advertising company neglects to approve their ad proof, the ad will be considered "Approved As Is" and will be placed or posted accordingly, and they may not be refunded for their ad.
If the Advertising company provides their ad camera-ready their ad will be reviewed by SAR Expo, LLC. to ensure it meets proper specifications, and if the ad requires adjustments Advertising company will be notified. It is the Advertising company's responsibility to provide a revised ad, and if they do not provide a revised ad the original ad will be placed or posted and shall be considered Advertising company's responsibility, and no refund is applicable.
If Advertising company fails to provide ad copy after they have reserved ad space they will be liable for full payment. The forwarding of this Agreement to the Advertising company—per verbal or written permission of the Advertising company—is construed as their acceptance of their ad reservation and of the ad rates and conditions under which they reserved their ad.
If litigation is necessary Advertising company will indemnify, defend, and hold harmless the SAR Expo, LLC., and all its employees, agents, independent contractors, successors, or assigns of the abovementioned, against and from any claim, and all loss, expense, or liability arising out of the publication of any advertising copy of the Search and Rescue International Expo Show Guide, publications and/or any other Advertising materials offered by SAR Expo, LLC.
The liability of the publisher for any error, omission, or delay for which it may be held legally responsible shall in no event exceed the cost of the space paid for and occupied by the company's individual advertisement.
Cancellation of this Ad Agreement-Invoice may be made in writing 60 days prior to the corresponding event opening date, and 50% of payment will be refunded. If cancellation is made after the ad is placed or posted - no payment will be refunded. In case of cancellation by the Advertising Company, the Advertising Company is liable for the full amount of the Advertisement order/Ad.